The Association for Animal Welfare Advancement Learning Center
Lessons from 2020: How the Animal Welfare CommUNITY has Been Impacted & Where to Go From Here
5 (3 votes)
Recorded On: 11/10/2020
Register

Animal Welfare Professional Member - Free!
Student Member - Free!
Industry Partner Member - Free!
Learning Non-member - Free!


Part of the Petfinder Pro Adoption Options Series:

There is no doubt that just about every aspect of animal welfare has been touched in 2020. We bring together some of our top Petfinder Pro Adoption Options speakers to talk about the impact 2020 has made in our field and discuss some important takeaways for moving the industry forward, together. Join Katie Schmuke with our Adoption Options speakers, Kim Wolf, Sandy Rees, Emily Grossheider, and Caitlin Quinn for a can't-miss discussion.
This webinar has been pre-approved for:
1 Certified Animal Welfare Administrator continuing education credit
1 NACA CE
1 CE towards ACO CE requirements per Ch. 829 of the Texas Health and Safety Code by the Texas Department of State Health Services (DSHS)
Petfinder members who participate* are eligible for exclusive Petfinder Foundation grant opportunities.

* must attend live webinar to qualify for grant opportunities
---
To register for Adoption Options workshops, log in with your Association username and password OR create a FREE "Learning Non-Member" account.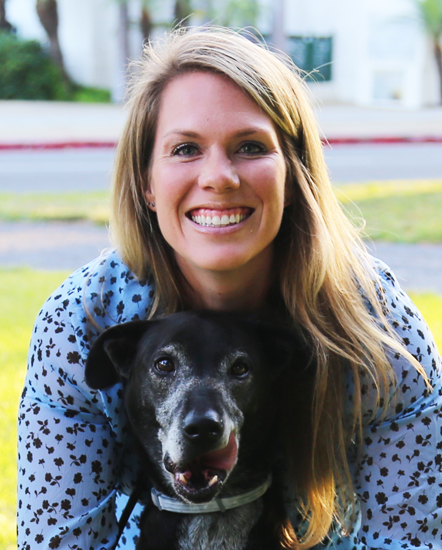 ​Emily Grossheider, CAWA
Chief Innovation Officer, Dogs Playing for Life
After graduating from University of California, Santa Barbara, Emily accepted a position at Dog Adoption and Welfare Group where she increased adoptions over 100%. Following her tenure at DAWG, Emily became the Director of the Santa Ynez Humane Society. In her ongoing efforts to improve the training of her staff and ultimately enrich the lives of the animals in her charge, Emily met the Dogs Playing for Life team, which she enthusiastically joined as Director of Development in 2015. Since then, Emily has earned accreditation as a Certified Animal Welfare Administrator (CAWA), been promoted to Chief Innovation Officer at DPFL, and earned a Masters in Public Administration, with an emphasis in nonprofit management.

$i++ ?>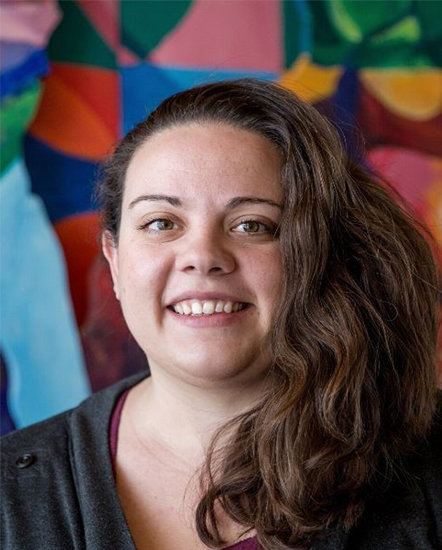 ​Caitlin Quinn
Director of Operations, HeARTs Speak
Caitlin Quinn is the Director of Operations at HeARTs Speak, a nonprofit organization working to increase the visibility of shelter animals by providing tools, partnerships, and training that make marketing easy and accessible. She began her journey in animal welfare in 2008,developing a passion for maximizing resources and collaborating with others to find lifesaving solutions. Having joined the HeARTs Speak team in 2015, she's been most excited by working with organizations to reimagine their storytelling power and make pet promotion more turn-key. Caitlin believes we can all build stronger, more supportive relationships within our community through marketing, no matter the size of the agency or budget available.
$i++ ?>
Sandy Rees
Founder of Fundraising TV; Chief Encouragement Officer at Get Fully Funded
Sandy Rees is the Founder of Fundraising TV and the Chief Encouragement Officer at Get Fully Funded where she shows passionate nonprofit leaders how to fully fund their big vision, so they can spend their time saving lives instead of worrying about money. She has helped dozens of small animal welfare nonprofits go from"nickel-and-dime fundraising" to adding 6 figures to their bottom line. As a trainer, she shows her students how to find ideal donors, connect with them through authentic messaging, and build relationships that stand the test of time so that fundraising becomes easy and predictable. Sandy has served as a volunteer and board member for a variety of animal rescue nonprofits including Animal Legal Defense Fund. Sandy is based in Loudon, TN. Find out more about her fundraising system at www.GetFullyFunded.com.
$i++ ?>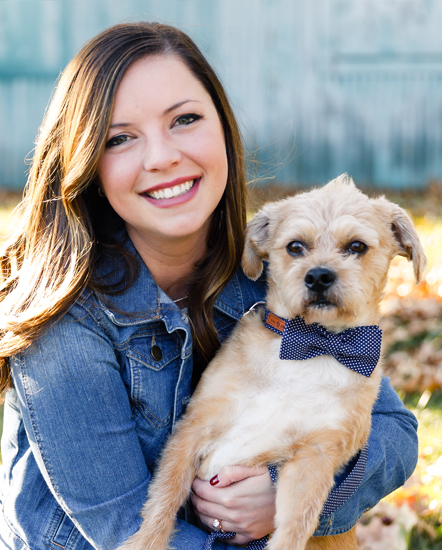 Katie Schmuke
Shelter Partnerships Lead, Purina
Katie Schmuke is the Shelter Partnerships Lead on Purina's Pet Welfare Team. Her career started at the Central Missouri Humane Society as an Adoption Counselor, which eventually led her to a job at Purina. She currently manages all animal welfare conferences for her team, as well as the Adoption Options workshop series.

$i++ ?>
Kim Wolf
Executive Director, Beyond Breed
Kim Wolf is a graduate student at the University of Georgia, where she is pursuing a Master of Social Work ('21) and a Master of Public Health in Gerontology ('21). Kim has nearly two decades of experience working in the human service and animal welfare sectors. She held positions at AARP, the Vera Institute of Justice, the Philadelphia Corporation for Aging, and the Jewish Association Serving the Aging (JASA). Her professional experience in animal welfare includes positions at the Pennsylvania SPCA, Animal Farm Foundation, the University of Florida College of Veterinary Medicine, and the Animal Rescue League of Iowa. In 2013 Kim founded Beyond Breed, a non-profit dedicated to supporting the human-animal bond. As the Executive Director, she oversees the organization's training/education programs for animal welfare and human service professionals, direct service programs for pet owners in need, and various special projects. In 2019, Kim was appointed to serve on the National Association of Social Workers' Specialty Practice Committee on Aging (through June 2021).

$i++ ?>
Components visible upon registration.