The Association for Animal Welfare Advancement Learning Center
Breaking Happy: A Sustainable Path to Well-Being
Product not yet rated
Can we be happy all the time? Should we be?
Psychologically and physiologically, we can't be happy all the time -- our brains aren't built that way. And the desire to buck that nature is harming us in immense ways. There's a healthier way to be, where we replace the pursuit of happiness with the pursuit of well-being.
This three-hour live, interactive session presented by Josh Vaisman will introduce participants to positive psychology, the scientific study of human flourishing. We'll explore the challenges of the "Cult of Happiness" and lay out an evidence-based approach for a more nuanced, psychologically healthier path to well-being.
Attendees will leave inspired and equipped to cultivate their own well-being as animal welfare professionals and leaders. Learn how to:
• Understand the cult of happiness and the destination dilemma
• Recognize why feeling bad is often normal… and healthy!
• Explore a variety of evidence-based practices we can use to build a resilient, sustainable mindset for ourselves and our team
This course is approved for 3 hours of CEs for both CAWA and NACA.

Watch this invitation from Josh Vaisman.
This live course is limited to 50 participants. Once the course is full we will open a waitlist.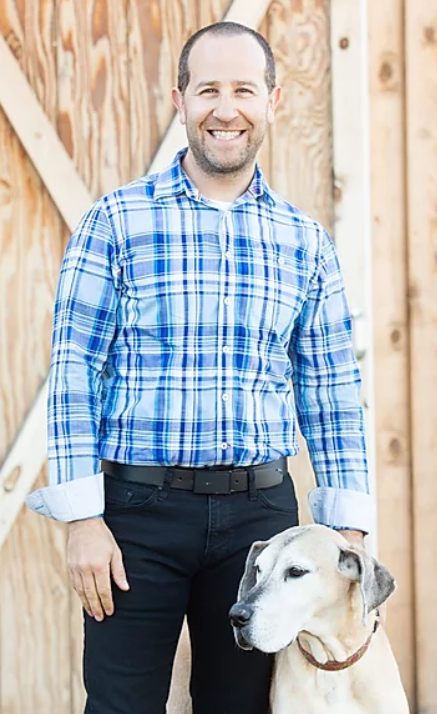 Josh Vaisman, CCFP, MAPPC
Founder, Flourish Veterinary Consulting
Leading animal welfare organizations is friggin' hard work, and Josh understands the struggle first-hand. He has been a proud member of the veterinary community since 1998. In 2009, he took the leap into practice management and ownership, and continued in those roles in two small-animal hospitals until 2018.
A lifetime optimist and overall "happy guy," Josh was shocked to find himself feeling spent, alone, and crying over breakfast while his surprised wife looked on with disbelief. Recognizing he had burnt himself out, he made the difficult decision to step away and recapture his authentic self.
Since then he's dedicated his professional trajectory to elevating veterinary staff and teams so they can authentically flourish in their work. To that end he's obtained certificates in areas such as Positive Psychology, Workplace Culture, and Building Effective Teams, and a Masters level education in Applied Positive Psychology & Coaching Psychology. He co-founded Flourish Veterinary Consulting LLC to bring the knowledge he's obtained to life.
Josh is a frequent speaker with The Association, most recently presenting the keynote at The Spring Conference for Animal Welfare Advancement in June 2022.

More from Josh:
5 Steps to Psychological Safety in the Workplace
$i++ ?>
Components visible upon registration.