The Association for Animal Welfare Advancement Learning Center
Planning and Preparing for Volunteers
Product not yet rated
Register

Animal Welfare Professional Member - $100
Student Member - $100
Industry Partner Member - $100
Learning Member - $150
This course is offered by our partner

The majority of nonprofit organizations rely heavily on volunteers. How can an organization not only develop a list of volunteers willing to handle tasks, but strategically engage volunteers in a way that allows them to best utilize their skills and also help the organization to target overall goals and objectives? Using an engagement model to embrace both skill-oriented and mission-driven volunteers will allow your organization to plan for long-term and episodic needs.
Course participants will complete various activities using information from their organization (where one works or volunteers) as well as a volunteer engagement needs assessment. This assessment will help organizations see where they have strengths, areas for growth, and where areas related to training exist. Upon completion of the course students will be able to:

Explain volunteer engagement and how it differs from traditional volunteer management
Describe the types of volunteers with which an organization may engage
Describe the key areas an organization needs to review in order to best create and utilize a volunteer program (i.e., staff support, facilities, staffing plans)
Understand risk management in relation to volunteer programs
Match volunteer skills to organizational needs
Complete a volunteer engagement needs assessment
This is a self-paced course with no instructor-led forums and you have 90 days from registration to complete all course elements. All readings are provided in the course or the course manual. It should take you approximately twelve hours to go through the material, complete the readings, assignments, and assessment, and take any quizzes. Additional time may be spent exploring optional readings. This course is the first of five in the Volunteer Engagement Professional Program.
This course has been pre-approved for 12 CE points of continuing education credit toward the Certified Animal Welfare Administrator credential offered by The Association for Animal Welfare Advancement.
Members of The Association can save $50 off the registration fee -- learn more. Registration takes place on the website of the Academy of Prosocial Learning.
---
This is the first course in a five-course

Volunteer Engagement Professional program (VEP)

designed for both emerging and experienced nonprofit professionals, created by the

Academy of Prosocial Learning

in partnership with The Association for Animal Welfare Advancement.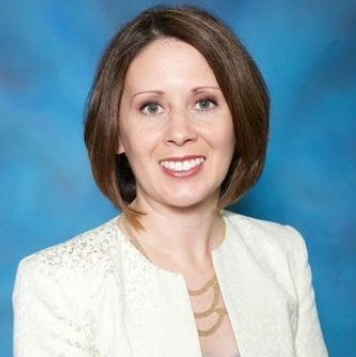 Stephanie IItle-Clark
Founder and President, Academy of Prosocial Learning
Dr. Stephanie Itle-Clark is the founder and president of the Academy of Prosocial Learning where she specializes in humane pedagogy, empathy development, and prosocial education. Previously, she taught in both private and public education sectors and was the Director of Learning at The Humane Society of the United States. She is a current board member of the Humane Education Coalition and the United Federation of Teachers Humane Education Committee.

$i++ ?>
Megan Moon
Founder and President, Humane Education Coalition
Megan Moon is the founder and president of the Humane Education Coalition. She specializes in leadership and management development for professional organizations, including volunteer management, building a diverse and inclusive board, and formulating and executing comprehensive marketing, branding, and development strategies that ensure consistency, support programming, and engage stakeholders.

$i++ ?>
Components visible upon registration.