The Association for Animal Welfare Advancement Learning Center
4/27/22 Saving the Smallest: Optimizing Neonatal/Pediatric Kitten & Puppy Care in Shelters
5 (4 votes)
Register

Animal Welfare Professional Member - Free!
Student Member - Free!
Industry Partner Member - Free!
Learning Member - Free!
If you are among the many shelters who climb "kitten mountain" every year, and see neonatal/pediatric puppies as well, this is the webinar for you!

We all know how difficult this period of care can be for shelters and their foster families. This interactive webinar will give participants actionable steps to help improve the care provided to neonatal/infant puppies and kittens in their shelter and foster homes. After this webinar, attendees will be able to:
Describe the developmental milestones for puppies and kittens from birth to 8 weeks and recognize what is "normal"
Identify the most common causes of neonatal mortality and steps that can be taken to minimize the risk
Create foster care protocols that optimize live outcomes for neonatal puppies and kittens
Shelter medicine staff and anyone in the shelter who works with fosters or recruits fosters will benefit from this session.
This session is part of the Shelter Medicine series, a collaboration between the Association of Shelter Veterinarians and The Association for Animal Welfare Advancement.

This live and recorded program is approved for:
1 Certified Animal Welfare Administrator continuing education credit
1 CE towards ACO CE requirements per Ch. 829 of the Texas Health and Safety Code by the Texas Department of State Health Services (DSHS)
Approved for 1 hour of continuing education credit in jurisdictions which recognize RACE > eligible through 4/27/2024
If you wish to earn RACE CEs, you MUST submit your veterinary/tech license number + license state when you join the live session or after you watch recording (due to new AAVSB RACE requirements)! Participants have to attend at least 50 minutes of the live session / watch 50 minutes of the recording by 4/27/2024 in order to receive the 1-hour credit of RACE CE.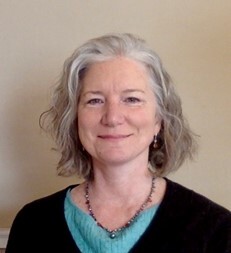 Elizabeth Berliner, DVM, DABVP (shelter med practice; canine & feline practice)
Assistant Clinical Professor, Maddie's Shelter Medicine Program at Cornell University College of Veterinary Medicine
Dr. Elizabeth Berliner earned her DVM from Cornell and is boarded in shelter medicine practice and canine and feline practice with the American Board of Veterinary Practitioners. As the Director of Maddie's Shelter Medicine Program at Cornell, she directs the internship in shelter medicine, trains students in classrooms and shelters, consults with shelters regarding best practices, and provides direct care at the SPCA of Tompkins County. She has served on the Board of Directors for the Association of Shelter Veterinarians and is an ASV Task Force member currently revising the Guidelines for Care in Animal Shelters. Dr. Berliner was a seasonal field veterinary for HSVMA-RAVS for a decade and was a surgical team lead for Spayathon for Puerto Rico. Her interests include infectious diseases, shelter facility design, veterinary decision-making, and innovative programs promoting accessible veterinary care.
$i++ ?>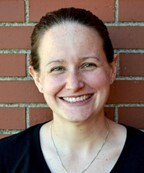 M. Erin Henry, VMD, DACVPM
Assistant Clinical Professor, Maddie's Shelter Medicine Program at Cornell University College of Veterinary Medicine
Dr. Erin Henry is an assistant clinical professor in the Maddie's Shelter Medicine Program at Cornell University's College of Veterinary Medicine. She received her VMD from the University of Pennsylvania in 2012 and completed a shelter medicine internship at Cornell in 2013. She became a diplomate of the ACVPM in 2019. Her clinical interests include shelter animal relocation programs; management of behavioral health; and diagnosis and management of infectious diseases.
$i++ ?>
Components visible upon registration.