The Association for Animal Welfare Advancement Learning Center
Animal Experience: Bridging The Gap From Rescue to Forever Home
5 (1 vote)
Recorded On: 03/24/2021
Register

Animal Welfare Professional Member - Free!
Student Member - Free!
Industry Partner Member - Free!
Learning Member - Free!

Learn about the Arizona Humane Society's Animal Experience Department and how it create a comprehensive care plan that supports the whole animal. This innovative program embraces the dual purpose of enrichment and supports the transition from shelter to home by overcoming common shelter challenges such as:
Behavior decomposition
Lack of training
Lack of resources (including sufficient workforce)
Learn how to design a similar behavior program that is attainable and impactful, regardless of organization size, by looking at what you have and using it creatively (recycle, reuse, repurpose). Hear how to gain organizational buy-in.
Target audiences for this webinar include: animal welfare organization staff and volunteers, pet behaviorists, pet trainers, and pet enrichment experts.


Read this blog about the program. (coming soon)

---
This webinar recording is part of the new Innovation Bank. The Innovation Bank is a collection of bright ideas, innovative programs, and research that your organization can use for inspiration.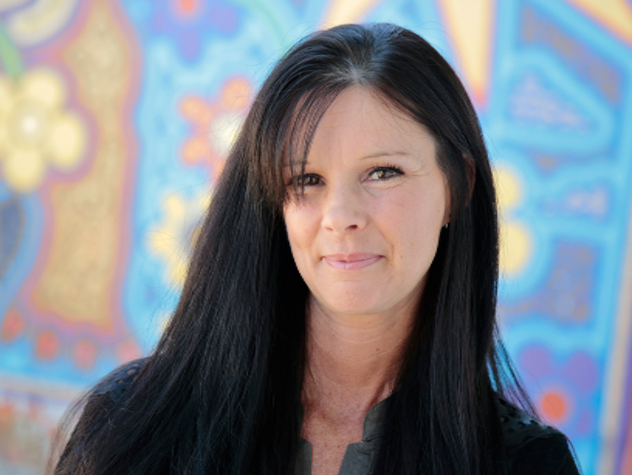 Linda Anderson
Senior Manager of Animal Care & Experience
Arizona Humane Society
Linda Anderson serves as the Senior Manager of Animal Care and Experience at the Arizona Humane Society, where she oversees a team of 40 employees and more than 300 Animal Experience volunteers. Linda has 16 years of experience in animal welfare in varying roles. She has made it her mission to educate against prejudices and outdated philosophies in an effort to improve the lives of shelter pets through education, culture change, and improving the human-animal bond.
$i++ ?>
​Mik Moeller, CPDT-KA; CBCC–KA
Animal Experience Liaison
Arizona Humane Society
Mik Moeller serves as anEnrichment Specialist at the Arizona Humane Society. Mik's expertise is increating cat and dog enrichment programs for staff and volunteers in an effortto reduce stress, build confidence and make positive associations for pets inshelters while waiting for their forever homes. Mik graduated from the renownedSan Francisco SPCA Dog Training Academy in 1999 as a professional certified dogtrainer. Prior to coming to AHS in 2016, Mik worked at the San Francisco SPCAas the canine behavior specialist for 18 years. Mik has produced instructionalvideos, lectured both nationally and internationally on leash reactivity,canine body language, dog play, off leash dog aggression, dog park etiquetteand how to work with shy/fearful dogs and is also the author of Reactive Rover- An Owner's Guide to On Leash Aggression. For more information about AHS orMik, please contact mmoeller@azhumane.org.
$i++ ?>
Components visible upon registration.