The Association for Animal Welfare Advancement Learning Center
Expanding Your Reach through Education
4 (1 vote)
Recorded On: 02/28/2020
Register

Animal Welfare Professional Member - Free!
Student Member - Free!
Industry Partner Member - Free!
Learning Member - Free!

HEART will discuss what humane education is and why it is an effective way to achieve your organization's mission. We will provide examples of the power of humane education, and explain how our freely available HEART Network can support you in initiating or expanding a humane education program.
Read this blog about the program.
This webinar recording is part of the new Innovation Bank. The Innovation Bank is a collection of bright ideas, innovative programs, and research that your organization can use for inspiration. Recorded sessions will be added to the series throughout Fall 2020.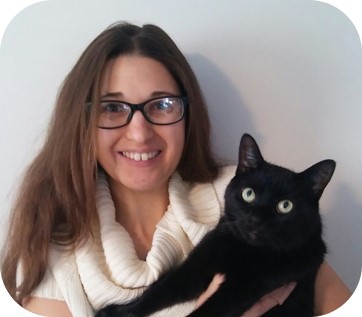 Kim Korona
Senior Program Director, HEART
Kim Korona has been working in the humane education field for 13 years. With H.E.A.R.T. she has taught K – 12 students and designed in-school, after school, and summer camp programs. Additionally, she has developed educational resources for educators, created and facilitated professional development workshops and courses, and provides humane education webinars. For several years she conducted humane education and humane living workshops for the Institute for Humane Education. Kim has presented at various professional development conferences such as the WNET conference, the Santana Learning Conference, and the Association for Professional Humane Educators (APHE) Conference. She previously worked for the Michigan Humane Society (MHS) where she reached about 9,000 students in three years. She expanded the MHS humane education offerings by developing an anti-violence program and summer camps, among other lessons and activities focused on reducing animal homelessness and increasing responsible animal guardianship. She created and provided their first ever adult humane education presentations and trained volunteers to offer the presentations as well. She received her M.Ed from Cambridge College in affiliation with the Institute for Humane Education, along with a Certificate of Humane Education from the Institute for Humane Education and earned her B.A. from Goddard College via Green Mountain College in Vermont.
$i++ ?>
Components visible upon registration.