The Association for Animal Welfare Advancement Learning Center
Certificate in Whole Leader Development
5 (2 votes)
Register

Animal Welfare Professional Member - $399
Student Member - $499
Industry Partner Member - $499
Learning Member - $499
What would your life look like if it were more whole? If you are currently in a leadership role or one day would like to be in one, earn a certificate in Whole Leader Development. You will become more purposeful, supported, productive, confident, patient, effective, and creative throughout the process. This not only equips you to lead well, but courageously and sacrificially, for your sake and for the sake of those you lead.
This self-paced certificate program includes The WiLD Toolkit (a $299 value), a set of 10 sequential developmental tools and personalized feedback reports that provide a comprehensive and intentional development plan. This process will bring intentionality around your next steps forward and increase your adaptive performance in real time. Unlike any other developmental process, the tools are based on four decades of research on the developmental journey of leaders. The WiLD Toolkit encourages vulnerability but doesn't force it, and provides an integrative framework you to think in a more comprehensive and whole way about your learning and development. The tools provide deep insight and guidance in helping you become a better version of yourself.
The certificate program includes The WiLD Toolkit (one year's access), accompanying videos, a workbook, reflection, and invitations to optional live virtual discussions. The program will take 12 hours. The certificate is in recognition of completion of the following tools:
The WiLD Profile | Developmentally Ready
Calling and Purpose Inventory | Called and Purposeful
Purposeful Goals Assessment | Progressing on Purpose
Leading Under Pressure Inventory | Present Under Pressure
Transformational Experiences Audit | Learning from Experience
Skills and Knowledge Inventory | Skilled and Competent
Motivational Learning Inventory | Motivated to Learn
People Investment Plan | Invested in Others
Strategic Network Audit and Guide | Strategically Surrounded
The WiLD Plan | Planning for the Future
Developed by WiLD Leaders for The Association for Animal Welfare Advancement.
This certificate program is for CEOs, Executive Leadership, Managers, Project Leads, and anyone who is preparing for a leadership role in the future.
Curious? Watch in this free introductory webinar recording to get a taste of the program: Whole and Intentional Leader Development (January 19, 2022, recording available)
Watch this 4-minute video about the WiLD Toolkit.
---
Learn more about the tools in the WiLD Toolkit and the Impact of the WiLD Toolkit.
This 12 hour course is approved for:
12 CAWA CEs
12 NACA CEs
12 CEs from the Texas Department of State Health Services (DSHS) for Texas Animal Control Officers
---
Fees: $399 for Professional Members and Industry Partners, $499 for Learning Members.
BULK REGISTRATION: Enroll 5 or more of your staff/volunteers for the program at once & save $25 per person. Not valid with other discounts. Contact us for instructions.
---
Note: After registering for this course you will be emailed a code to access The WiLD Toolkit for one year - expect the access code within 48 hours (M-F). Check your spam / junk inbox for the email. If you don't receive it, email learning@theaawa.org.
---
Read blogs from WiLD Leaders' Dr. Daniel Hallak and De. Rob McKenna:
Investing Up: The New "Managing Up," Only 100X Better
Tip of the Week: Applause, Applause
Tip of the Week: 5 Ideas for Minimizing Distractions
10 Reasons to Get Wild Every Year
---
Why take the certificate program?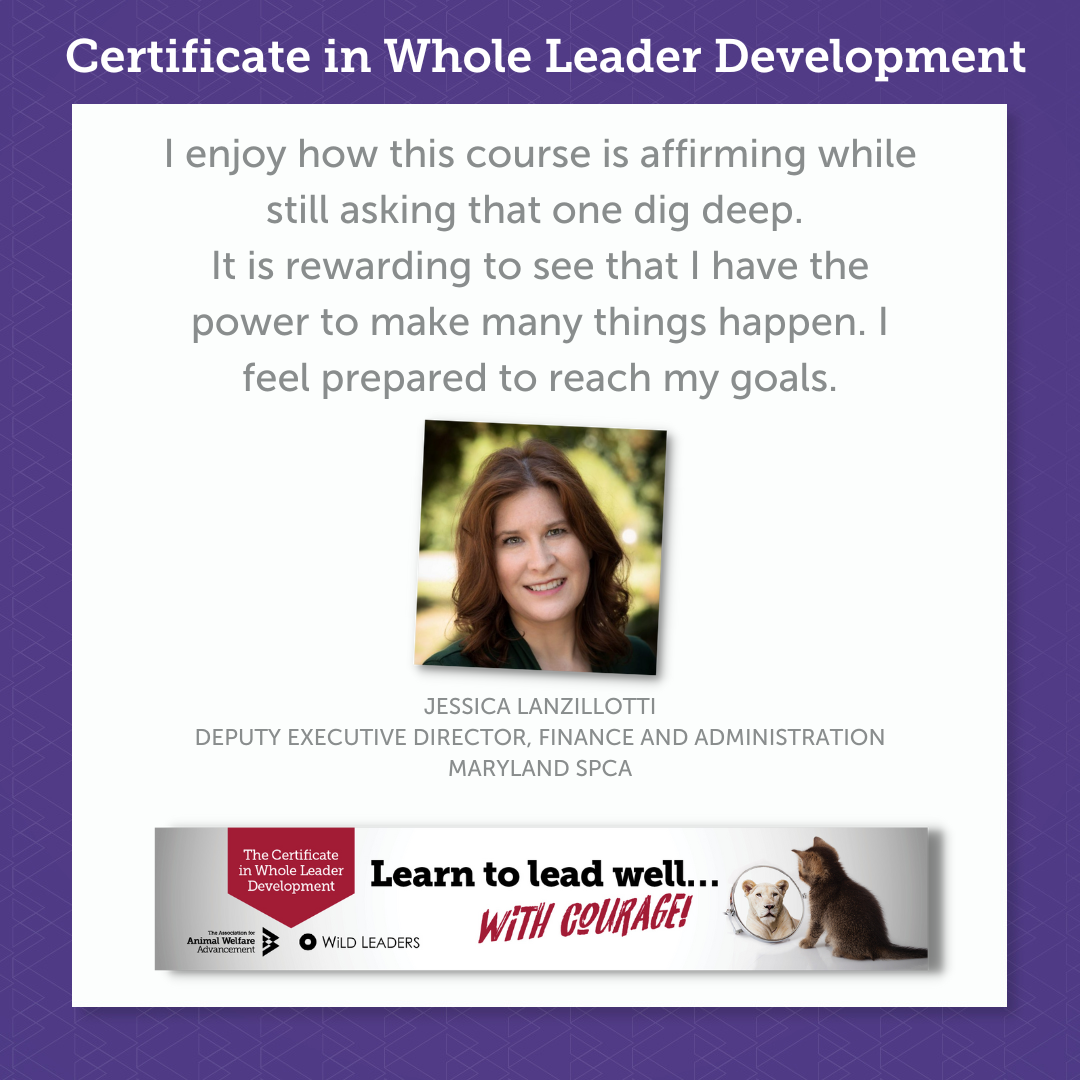 ---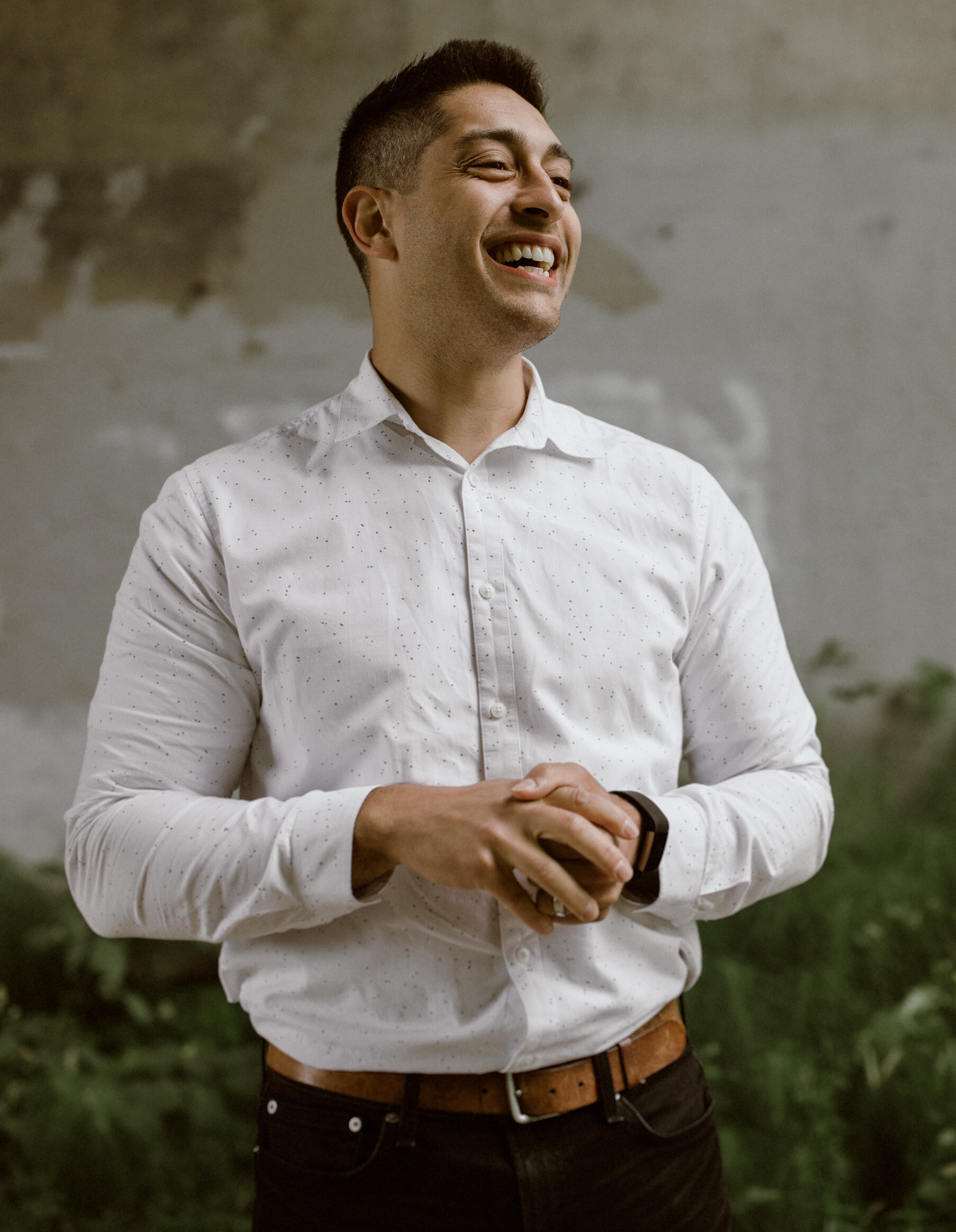 Dr. Daniel Hallak
Chief Commercial Officer at WiLD Leaders
Nothing gets Dr. Daniel Hallak more excited than the opportunity to build authentic relationships and intentionally develop leaders. As the Chief Commercial Officer at WiLD Leaders, Daniel drives strategic commercial initiatives, and other operations, product development, and marketing efforts that support the development of whole leaders. He is known for bringing energy and thoughtful research-based practices that actually make a difference.

Before WiLD, he spent over a decade developing whole leaders in business, academic, and not-for-profit settings. He's run his own coaching practice and has had experiences as a recruiter at Microsoft, a Career Management Consultant at Right Management Consultants, and in a leadership development role at Slalom - an award-winning consulting firm. He's also served as a coach, professor, and advisor at three higher education institutions. Daniel has spoken at countless events, conferences, and professional associations. He earned his Ph.D. and M.A. in Industrial-Organizational Psychology from Seattle Pacific University.
$i++ ?>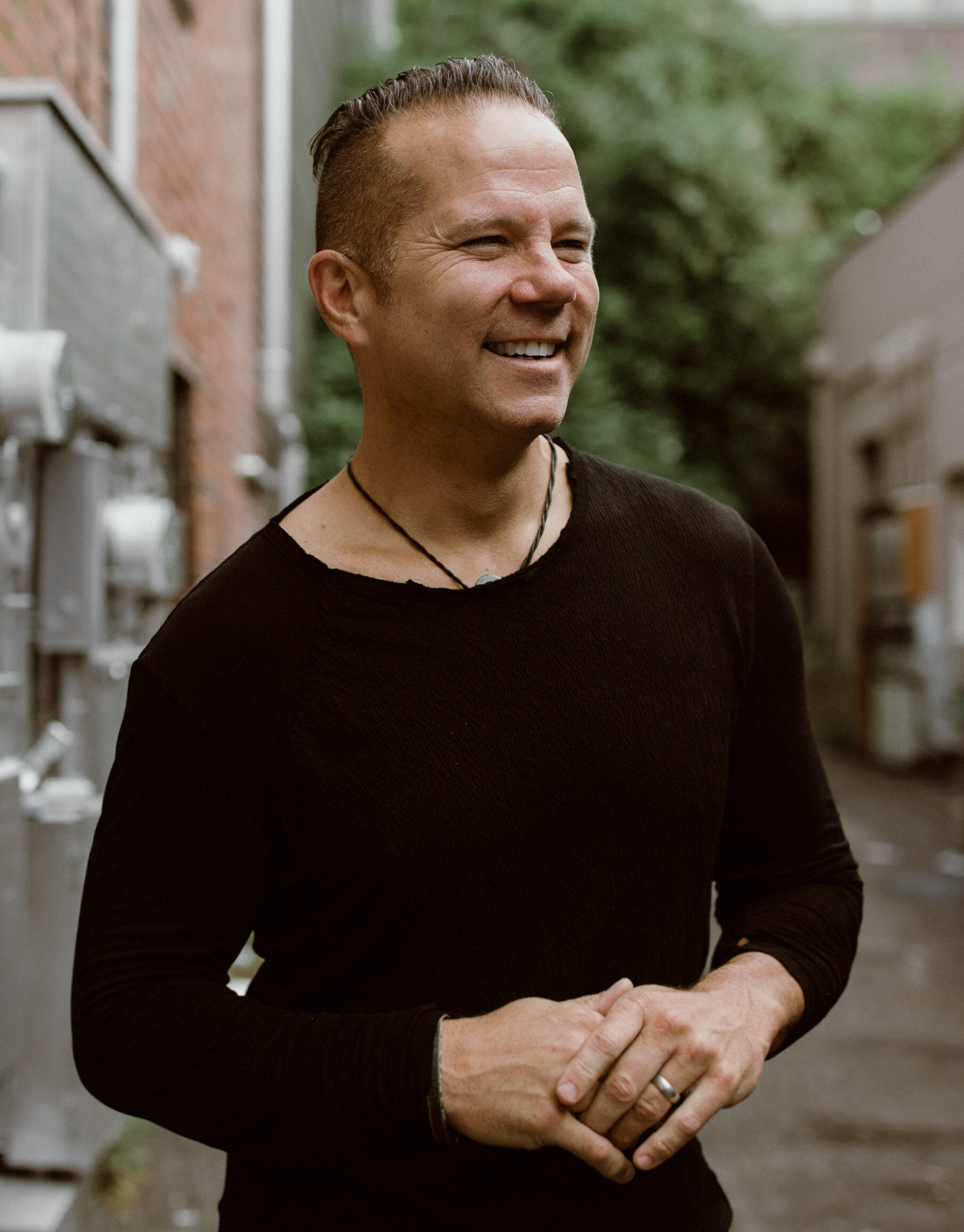 Dr. Rob McKenna
Founder, WiLD Leaders, Inc. and The WiLD Foundation
Named among the top 30 most influential I-O Psychologists, TEDx Speaker, and featured in Forbes, Dr. Rob McKenna is the founder of WiLD Leaders, Inc. and The WiLD Foundation, and creator of the WiLD Toolkit. His research and coaching with leaders across corporate, not-for-profit and university settings has given him insight into the real and gritty experience of leaders. His clients have included the Boeing Company, Microsoft, Heineken, Foster Farms, the United Way, Alaska Airlines, and Children's Hospital. He also previously served as the Chair of Industrial-Organizational Psychology at Seattle Pacific University.
He is the author of numerous articles and chapters on leadership character, calling, effectiveness, and leadership under pressure. His latest book, Composed: The Heart and Science of Leading Under Pressure, focuses on the specific strategies leaders can use to stay true to themselves and connected to others when it matters most.
$i++ ?>
Components visible upon registration.
Here are ideas on how you can make the certificate program into a team learning experience.
BULK REGISTRATION: Enroll 5 or more of your staff/volunteers for the program at once & save $25 per person. Not valid with other discounts. Contact us for instructions.